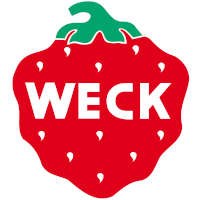 WECK jars are recognized around the world for their quality and are highly regarded for their design.
Whether you are a butcher-caterer, restaurateur, jam maker ... WECK jars will be showcases that will enhance your production to your customers. They are 100% ecological, can be reused by your customers or returned in the form of a deposit in your shop.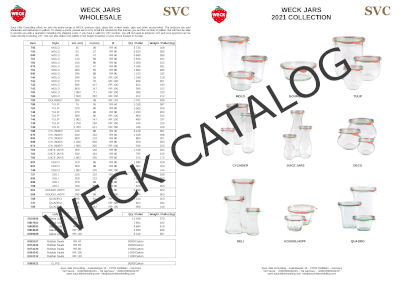 Our offer is limited to the wholesale of WECK products intended for professionals. The jars are delivered by carrier on a pallet. Click on the image to download our catalog. Then contact us through our contact form or by email and tell us the references that interest you as well as your delivery address. Then we will be able to provide you with a quote that includes delivery costs. We can deliver throughout Europe. If you have a valid EU VAT number, we can invoice you directly excluding VAT.

We are wholesalers. Our minimum order is approx. EUR 7,000 excluding VAT, which represents approx. 6 to 7 pallets.